alphacut.net updated 20200128 1234 cet
breakbeat vinyl & bass musick since 2003

all nights of producers and manufacturers wasted. unlimited cloning, bending, reconduction, pitched presentation & brainwashing is strictly recommended. acr 2003-20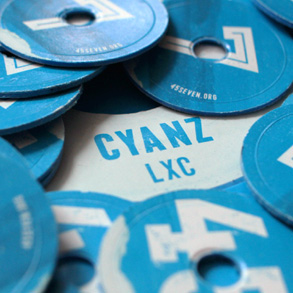 45seven hits 2020 with its 20th release ...
alphacut is a record label founded around 2002 in leipzig germoney earth, releasing contemporary jungle, experimental drum&bass, scientific dub and more innocently labeled sound objects.



the labels are featuring worldwide up and coming artists, broken beats, heavy basslines, open minded sounds and a healthy bit of ruff dancefloor attitude.



important principles are pacifism, solidarity and transparency. alphacut works as diy as possible, pushing local and independent structures.



shops & mailorders can order directly and get cool conditions. check our stocklist and get in contact, vinyl swaps, trades, exchanges are appreciated!



digital sales are not available at the moment, but you may request what you need (release / wav or mp3) to digital at alphacut dt org. the files will be transfered along donation information, cheers!8



demos are getting heard 100% and receive as much feedback as possible. send safe links and don't forget contact details and information about you.



alphacut will not sign indy guitar bands, cheesy teenage mcs or pseudo-arty minimal techno. check our releases before sending stuff. breakbeat and uptempo related material prefered. if you are a versatile wunderkind, don't hesitate to include your speed ambient, chillcore or heavy listening material.